StrongStart BC early learning programs provide school-based early learning services for adults and their young children, aged birth to five, at no cost to families.  Both children and adults can benefit from StrongStart BC early learning programs – children have access to high-quality learning environments and benefit from social interactions while the adults who accompany them learn new ways to support learning, both at the program and at home.
Qualified early childhood educators lead learning activities, including stories, music and art to help children get ready for success in kindergarten.
Parents and caregivers attending StrongStart BC programs can expect to participate in organized sessions like story time, art and play activities.
---
Who Can Attend?
The programs are designed for 0-5 year olds. Parents or Caregivers remain with their child(ren) at the Centre. 
How do I sign up?
Step 1 Register
Please register all children, returning participants will not need to re-register. If you are unsure if your child is registered, please contact your StrongStart Facilitator. If you wish to cross-register so you can attend a different location, please contact your facilitator. Please register at: https://sd33.bc.ca/registration. You will receive an email from your StrongStart facilitator when your registration has been entered and is active. Please wait to receive this email before you drop in for a session (approx 1 week).
Step 2 Drop in at one of the StrongStart sites you've registered for
Please ensure your child is registered and you have received a confirmation email from the StrongStart facilitator
How can we make the most of our time?
dress for play (comfy clothes that you don't mind paint spilling on are always best)
limit belongings that you bring into the centre
Who do I contact if I have a question?
please email the StrongStart facilitator at the site you'd like to attend (please see list of sites and email link below)
or contact Nicole Driscoll - District Principal of Early Learning nicole_driscoll@sd33.bc.ca
Check sites for up to date operation times. Note that all sites are closed on Pro D Days, Winter, Spring and Summer Breaks.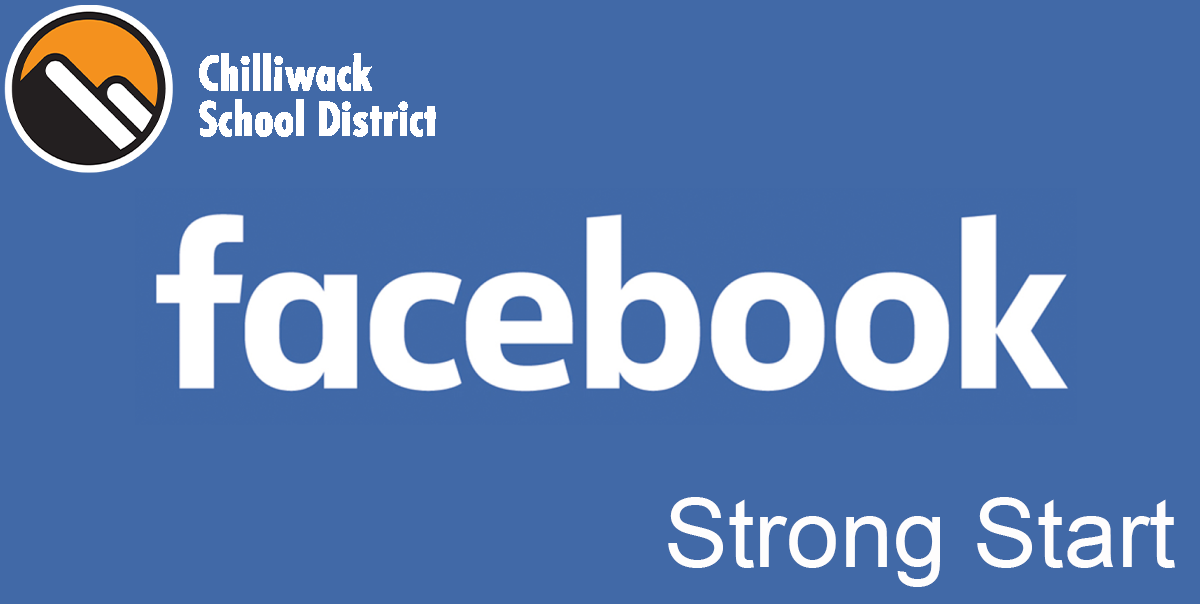 List Of Sites
Check sites for up to date operation times.
Note that all sites are closed on Pro D Days, Winter, Spring and Summer Breaks.
School
Days
Hours
Address
Email
Bernard Elementary
Mon-Fri
8:30-11:30
45465 Bernard Ave.
Cultus Lake Community
Tu & Th
8:30-10:15
71 Sunnyside Blvd.
Little Mountain 
Mon-Fri
8:30-11:30
9900 Carleton St.

McCammon

Mon-Fri
8:15-11:15
9601 Hamilton St.
Central Gateway
Mon-Fri
8:30-11:30
9435 Young Rd.

Strathcona

Elementary
M/W/F
8:30-11:30
46375

Strathcona Rd.

Unsworth

Elementary
Mon-Fri
8:30-11:30
5685

Unsworth Rd.

Watson Elementary-NEW HOURS
Mon-Thurs
12:00-2:00
45305 Watson Rd.