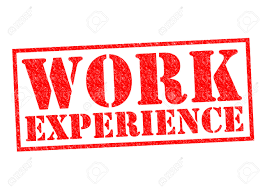 Elective Work Experience courses (WEX12A and WEX12B) are available to students in grades 11 and 12.  Students interested in taking this course are required to complete an APPLICATION package.  WEX12 courses are "off-timetable", which means that students must be able to make time to complete the course requirements, often outside of school hours.  Please note that students must complete the learning standards of Career-Life Education (CLE) before starting a WEX12 placement. 
WEX12A and WEX12B each require students to complete 100 hours of community-based Work Experience placements, as well as several written forms and assignments.  Students that complete a WEX12 course will receive 4 credits toward graduation.  Completion of WEX12A is a pre-requisite to enroll in WEX12B. 
Students who wish to utilize paid work hours for Work Experience credit may do so.  All forms and assignments must be completed and submitted for paid work hours to be applied for credit.  Students that wish to use paid work hours for WEX12B must be able to demonstrate NEW skills and learning from their WEX12A course. 
Click here to learn more about the WEX12A curriculum.
Click here to learn more about the WEX12B curriculum.
Click here to learn more about Work Experience procedures, requirements and standards.