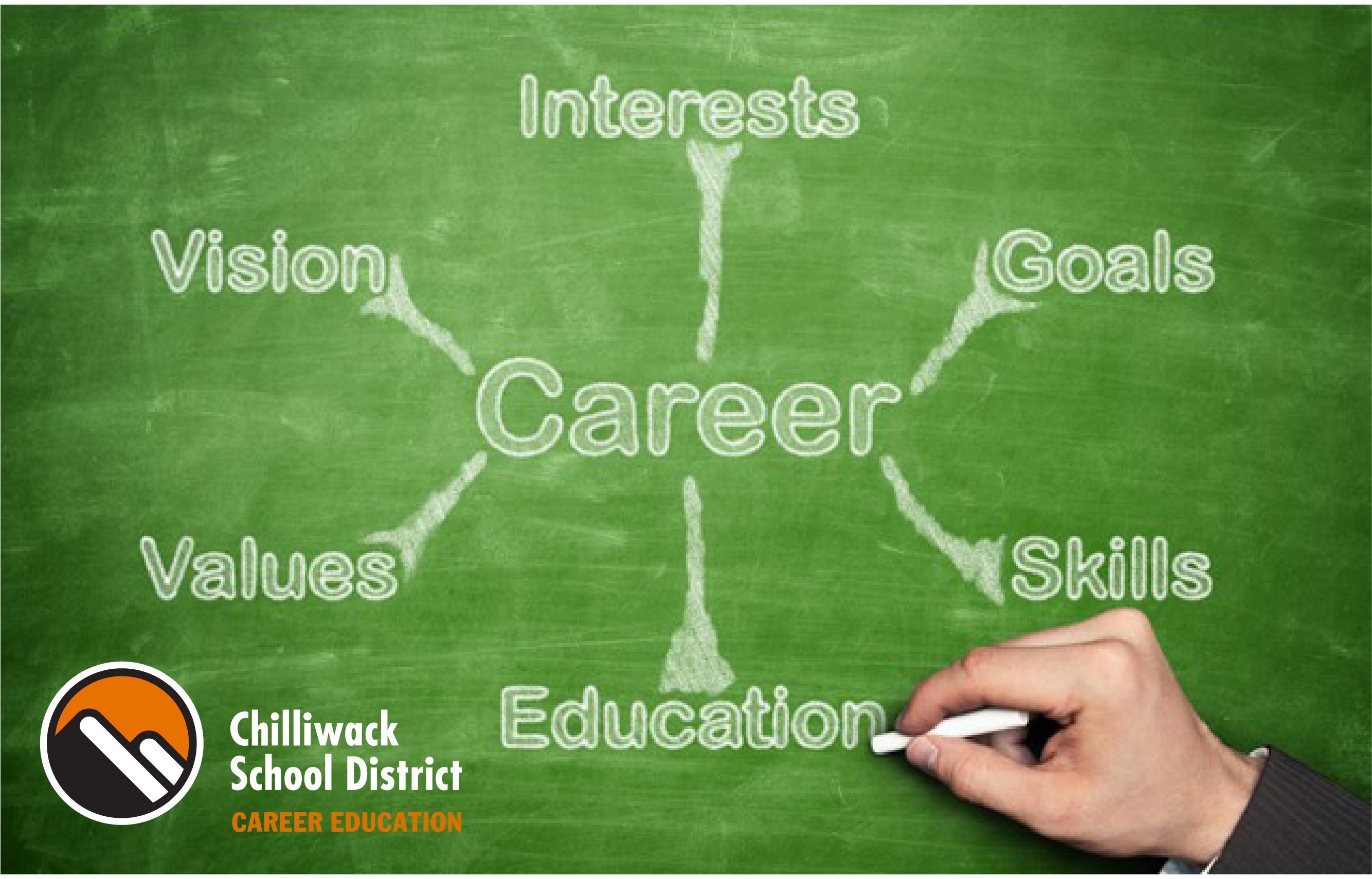 The SD33 Work Experience program has been in operation for over 30 years and facilitates over 1000 community-based placements for students each year.  We are committed to providing practical learning opportunities for our secondary school students.  Work Experience is intended to prepare students for the transition from high school to the world of work or future training and education.  Work Experience allows students to connect what they learn in the classroom with the skills and knowledge needed in the workplace and society.
Students will use Work Experience to explore careers, to earn credits toward graduation, and to apply for community bursaries and scholarships.  Work Experience also helps young people build a strong network of community contacts and references. 
Each secondary school in the Chilliwack School District has a dedicated Work Experience Facilitator on staff to connect directly with students who want to explore Work Experience opportunities in the community.
* Students in Grades 10-12 do NOT need to be registered in a WEX12 course to receive a community-based Work Experience placement. Simply complete a Work Experience Placement Request form and submit to your school's Work Experience Facilitator.
---
Work Experience Courses (WEX12A & WEX12B)
Elective Work Experience courses (WEX12A and WEX12B) are available to students in grades 11 and 12.  Students interested in taking this course are required to complete an APPLICATION package.  WEX12 courses are "off-timetable", which means that students must be able to make time to complete the course requirements, often outside of school hours.  Please note that students must complete the learning standards of Career-Life Education (CLE) before starting a WEX12 course. 
WEX12A and WEX12B each require students to complete 100 hours of community-based Work Experience placements, as well as several written forms and assignments.  Students that complete a WEX12 course will receive 4 credits toward graduation.  Completion of WEX12A is a pre-requisite to enroll in WEX12B. 
Students who wish to utilize paid work hours for Work Experience credit may do so.  All forms and assignments must be completed and submitted for paid work hours to be applied for credit.  Students that wish to use paid work hours for WEX12B must be able to demonstrate NEW skills and learning from their WEX12A course. 
Click here to learn more about the WEX12A curriculum.
Click here to learn more about the WEX12B curriculum.
Click here to learn more about Work Experience procedures, requirements and standards.
---
WEX12 FORMS & DOCUMENTS
Click here for all required WEX12 forms and documents.
---